Hi! I'm Botum (boh-doom). Welcome to Cambodia. My people, the Central Khmer, are proud of our history. Since the war, the government is trying to rebuild our culture and create ways of passing on our ancient Khmer lifestyle. I was chosen to attend the School of Fine Arts where I'm learning classical dance. My name means "princess" and I feel like one when I'm dancing!
My family lives in the countryside. Our house is raised up on stilts to protect it from the floods that come in the rainy season. Most days, I go out on a boat with Father. He is a fisherman on the Mekong River. Mom works in the rice fields near our home and my younger brothers and sisters go with her.
Khmer children make up games with things we find. One game is like bowling. We set large seed pods on their sides as bowling pins. Instead of rolling a ball, we spin other seedpods and try to knock down the row of "bowling pins". Kids also like celebrating holidays. In April we celebrate the Khmer New Year, a religious festival where we dress up in our best clothes and watch fireworks. The king's birthday is also a holiday.
Like many Khmer families, we believe in powerful spirits. On the corner of our property, we built a tiny house. This is not a birdhouse, but a house where we put food and flowers to attract the spirits. By giving the spirits gifts and a home of their own, we believe they will stay peaceful and not bring bad luck to our family.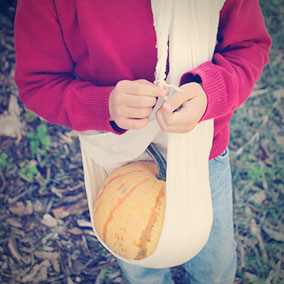 Family Activity
Imagine that you are visiting Botum in her home on stilts. One of her family's most important possessions is a krama (krah-mah), a long, loosely woven rectangle of cotton cloth. Find a scarf or long piece of fabric and try out ways that Khmer families might use it: apron, belt, hat/sunshade, hanky to wipe off sweat, pillow cover, towel, fly/mosquito swatter, shopping bag (carry some food), and baby hammock/baby carrier (use a doll).
Pray:
The Khmer of Cambodia love and respect their ceremonial king, yet most have never heard about the King of kings, Jesus Christ. Read Psalm 145, focusing on verses 10-13. Pray that Khmer families would hear about the everlasting King who wants them to be His sons and daughters, princes and princesses!
According to verses 18-20, what will God do when people look to Him? Pray that Khmer families will trust in the heavenly King to meet all their needs.
Central Khmer of Cambodia

Banana Rice Pudding
Asia
Preparation Time: 1 hour | Serves: 6-8
Ingredients
1 medium banana, sliced
1/4 cup water
1 teaspoon vanilla extract
1/2 teaspoon ground nutmeg
1 cup nonfat milk
1 15-ounce can fruit chunks
2 tablespoons honey
1/2 teaspoon ground cinnamon
1 ½ cups cooked brown rice*
Read more
What did you learn about the Central Khmer?