Hi. I'm Aditya (ah-dit-tee-yah). Like most Indian families, mine doesn't own a car. We usually get around the city on foot or by bus. For longer trips, we ride trains. Did you know there are 39,000 miles of train tracks in India—enough to reach around the world one and a half times! My favorite way to travel is by tuk-tuk, a three-wheeled motorized taxi without doors.
I'm meeting my father on Bombay Street. He works to finance the movie industry. Here, movies and television shows filled with drama, singing, and dancing are produced in our Hindi language. Named after Hollywood, the entertainment center in the U.S., Mumbai is nicknamed "Bollywood." My father invited me to visit the movie studio with him today. Maybe we'll see a famous movie star flying in by helicopter to avoid the city traffic!
See all these shops? People from all over India come to Mumbai for work. My people, the Bania, have business in our blood. As bankers and shopkeepers, we are the third most important group, or caste, in India. India's caste system tells us which groups of people are most important and least important. Although laws have been passed against it, we still live our lives according to these groups in many ways.
As we are growing up, our families teach us how to gain power, control, and wealth in our dealings with people. Banias have a reputation for lending money to those in need and then treating them unfairly when they can't pay us back. This is a way to earn money.
I hope to have more rupees (roo-peez) than I can count someday, but for now I enjoy playing games with my friends. We shoot marbles, spin tops, fly kites, and play Kho-kho (koh-koh), a team game similar to tag. My sisters prefer playing house and holding pretend wedding ceremonies with their dolls. Got to go now. We're at the studio and there's my father.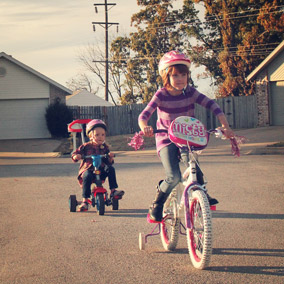 Family Activity:
What would life be like if your family didn't have a car? What if you had to walk to the grocery store or take a bus to visit your friends? Plan an outing to a destination in your downtown area or other place of interest. Use public transportation and other ways of travel other than your family car. Did it take quite a bit longer? What else was different?
Pray:
Pray that God would send global workers to share Jesus with the more than 27 million Bania across India.
Pray that God will satisfy the hearts of Bania families as they seek God's kingdom first and submit their lives to Him. Pray that they would gain a reputation for serving others.
Bania

What is something new you learned about Aditya's country?